Ms. Lola Akwabi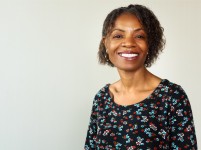 Lola grew up in a musical family and has been involved in music for close to 20 years. She started piano lessons at the age of nine and carried on with these when she joined the Kenya High School, which has a strong music tradition. On completion of her secondary education she started off work in the field of administration, while practicing music on the side as a hobby. She was instrumental in organizing the Yaya Festival of Choirs, an event that's grown in leaps and bounds from its humble beginnings. Lola later joined the Kenya Conservatoire of Music as Music Instructor and Programmes Coordinator. While at the Conservatoire, Lola taught theory of music and the piano to students of all ages. She loves all aspects of her teaching and is passionate about sharing her music knowledge with anyone and everyone who cares to listen! She holds a Dip ABRSM in Piano Performance, Dip ABRSM in Instrumental Teaching and DIP LCM in Piano Accompaniment.
Before moving to Dubai, Lola was actively involved in her country's music industry – she worked closely with the Permanent Presidential Music Commission (PPMC) through which she performed frequently at State functions, and as an accompanist for the Kenya Music Festival competitions, which she first did at age 17. She hosted a Classical Music programme on radio for five years and wrote articles for Classics, a monthly Classical Music magazine for two years. In the year 2012, her article, Peri's Diary was published in a leading UK magazine, the Music Teacher. She would also be invited to educational institutions on instrumental teaching and history of music.
Although she listens to lots of music, her bias is towards Classical music, and her favourite composers are the three B's – Beethoven, Bach, and Brahms (in that order). In addition to her love for music, Lola is passionate about wildlife conservation, and fosters two elephants, Shira and Sokotei, at the David Sheldrick Wildlife Trust.