Ms. Michelle Spencer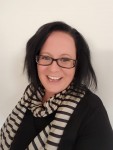 Michelle is from the UK and is a British Army Veteran. Within her military career she was responsible for governing the HR & Finance Strategies for over 2000 personnel as well as Recruitment for the British Army.
She is a member of the Chartered Institute of Personnel & Development (Assoc CIPD) and the Institute of Recruitment Professionals (Cert RP). She is educated in HR and Business Management (BSc). Her experience includes Operational Planning, Office Management, Project Management, Contingency Planning, Finance and Accountancy, HR Policies and Practices.
As the Centre of Musical Arts Communications Manager, Michelle is the main communications focal point for our Staff, Parents & Student liaison, PR, Logistics and Planning.