Ms. Sara Ingham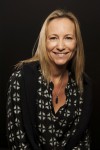 Sara was born in the UK and at the age of 10 auditioned for Elmhurst Ballet School in Camberley, Surrey to study Classical Ballet. She trained there for 6 intensive years, but unfortunately she had to give up dance, due to injury.
After gaining qualifications in Business & Finance, Sara moved to Abu Dhabi in 1993 with her husband, where she worked for British Aerospace and the Bank of Tokyo-Mitsubishi.
Sara was the founder of Arabian Escapes Real Estate, which she established in 2005 in Dubai, to specialize in Short Term Rentals. She has two daughters, which keep her busy when she is not working at CMA and her interests are Pilates and running.