Mr. Lloyd Miranda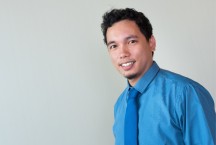 Lloyd studied at the Conservatory of Music, University of Santo Tomas (UST) in the Philippines. He graduated with a Bachelor of Music Degree, majoring in classical guitar. He is also a talented drummer and has been playing since the age of seven. Lloyd's teaching career began whilst still studying at University and he has taught both privately and in music schools in Manila for several years.
He enjoys a close relationship with the University of Santo Tomas Guitar Ensemble, performing at music seminars and concerts all over the Philippines. He recently performed as part of Guitarra 2010, the UST's first International Guitar Festival.
Lloyd is a member of the Sugarplum Fairies, a band renowned in the Philippines that plays both original compositions and covers of songs such as those of The Beatles.
He has lived in Dubai since 2009.