Ms. Katie Morel-Orchard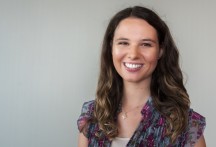 Katie Morel-Orchard is a mezzo-soprano and has just completed her last year at the Royal Academy of Music.
At the age of 16, she gained a place at Chetham's School of Music to study voice and piano, since then she has been focused on music as a profession.
Katie has been teaching voice, piano and theory, first privately and then with the London Tchaikovsky Music School. Finding herself greatly inspired by her students and committed to bringing out the best in all her students.
Singing Career
At Chetham's Katie studied with Diana Palmerston and in her time, there took part in concerts around England at venues such as the Royal Albert Hall, St Martin in the Fields, the Bridgewater Hall and the Barbican. She also participated in masterclasses with Lynne Dawson, Margaret Macdonald and Jane Highfield.
Within the school, Katie sang the roles of Mercedes (Carmen), Tatiana (Eugene Onegin), Elsie (Yeomen of the Guard) and Oberon (A Midsummer Night's Dream) as well as featuring as a soloist when the school performed Vaughan Williams' Serenade to Music. Whilst at Chetham's Katie also learned how to conduct an ensemble and took part in music therapy sessions in conjunction with local hospitals and homes.
Since starting at Academy, Katie has been studying with Glenville Hargreaves and has sang a chorus role in Handels Ariodante as part of the London Handel Festival, as well as performing in Debussy's Sirenes.
She has taken part in charity concerts and recitals and sang for performers such as Dame Felicity Lott. Roles within Academy opera scenes included Cherubino (Marriage of Figaro) and outside of Academy she toured with a new experimental opera by Anat Ben-David (Kairos) and performed the role of Cynthia in The Dowagers' Oyster, an operetta by Louis Mander which starred Evadne Hinge (of Hinge and Bracket fame) as her Mother.
Katie joined CMA as a Piano & Voice Specialist in September 2017.