Ensemble Workshops
Big Band
Advanced students of ABRSM Grade 5 level and above are invited to take part in the Big Band workshop, a full day event exploring jazz music and improvisation. Students form a traditional big band (trumpet, trombone, sax and rhythm section), working through the day to learn a selection of tunes in different styles, including swing, funk and latin. Students also break off into smaller groups to explore improvisation and jazz technique, before performing to an audience of family and friends at the end of the day.
Participation in the Big Band is by invitation only and costs AED300, which includes all musical resources. If you'd like to find out more about this event, please email workshops@cmadubai.com.
Funky Fingers
The Funky Fingers piano ensembles meet once per term to learn and perform a selection of repertoire for many hands. The workshop lasts half a day, with students learning their music in small groups before coming together as a large ensemble. Participants will also take part in an exciting array of practical activities to improve notational, technical and aural skills.
There are two Funky Fingers workshops, each aimed at students of different levels. The morning workshop is suitable for ABRSM Grade 2 - 5 level students and the afternoon workshop is suitable for ABRSM Prep Test - Grade 1 level students.
Participation costs AED200, which covers all musical resources. Places are limited for this event and it always fills up quickly, so be sure to keep an eye out for registration opening.
The next Funky Fingers workshops take place on Friday 2nd June 2017. If you'd like to find out more, please email workshops@cmadubai.com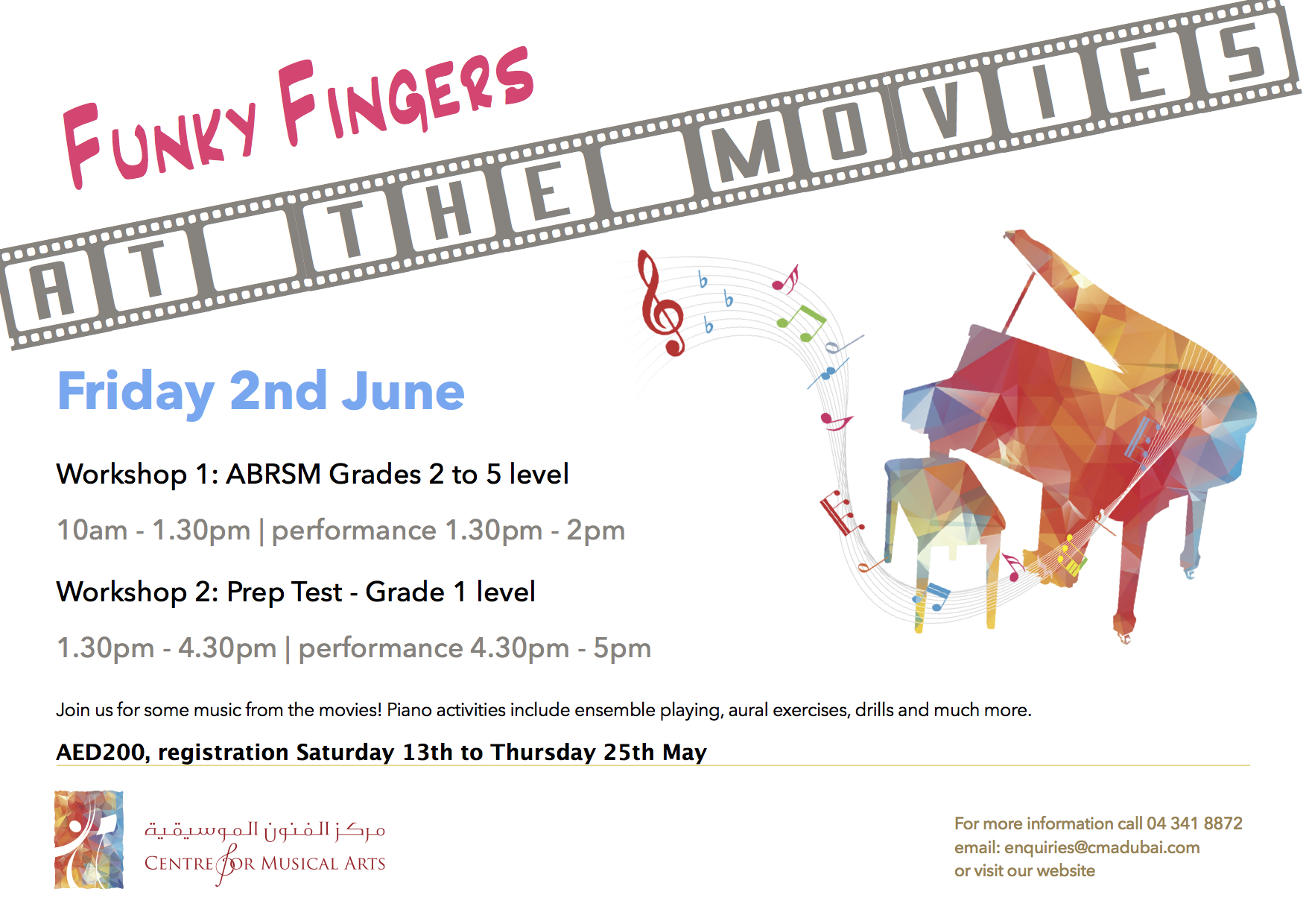 o